Incredible gains in performance call for us to challenge the status quo. Could we design and construct a hospital that uses half the energy and water of the current most efficient hospital in the world? What about a hyper-performing, digitally-integrated 30-storey high-rise which cost half that of its neighbour to build, but offered the same brand value and prestige? Or, perhaps we could deliver a road network which uses 50 per cent less materials to construct.
Impossible you think? But in our modern world, such performance transitions have already been accomplished – and successfully.
These gains have been achieved in some of the most competitive and highly visible brands across the globe – in some of the harshest environments for products to operate. The engineering teams responsible for these designs are constantly challenged to innovate, design and deliver at the highest level year after year.
Where is this happening? Formula 1 (F1) and aeronautics are two good examples. There are others of course, but F1 captures some of the key principles worthy of examining as a process of meeting a dramatic change that had to occur.
Change everything you know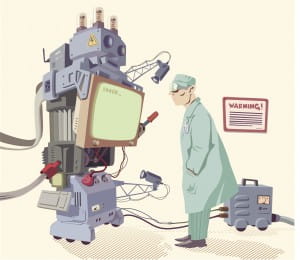 In 2007, the power units used by F1 teams were V8, 2400cc and costs were spiralling out of control. Then, in 2012, the controlling body, the Fédération Internationale de l'Automobile (FIA), rewrote the technical rule book.
At the beginning of the 2014 season, regulations came into force requiring F1 cars to be powered by 1.6-litre, turbocharged V6 engines. A limit of 15,000 rpm and a maximum fuel flow was required that was 30 per cent less than for the V8 power units in 2013.
With the introduction of the turbocharged engines, fuel efficiency was the biggest immediate environmental gain – but performance wasn't sacrificed.
From 2014, all F1 teams were required to incorporate kinetic energy recovery systems (KERS) in their designs. The KERS systems harvest waste heat energy from the rear brakes and the turbocharger to charge a battery pack that powers electric motors. The 2014 KERS system gave the drivers an 80bhp boost for 6.7s per lap. In 2015, this was increased and drivers had an extra 161bhp for 33.3s per lap.
To reduce costs, teams were only allowed to use five engines throughout the season before incurring a penalty, which makes reliability a high priority for F1 engineers (previously, it was eight). In spite of the technical changes, engine power remained roughly the same – and lap times didn't blow out by 25 per cent!
A similar performance gain is occurring in aeroplane design. According to Boeing's technical data on the 787 Dreamliner:
"The aircraft design makes greater use of composite materials in its airframe and primary structure than any previous Boeing commercial aircraft. Undertaking the design process without preconceived ideas enabled Boeing engineers to specify the optimum material for specific applications throughout the airframe. The result is an airframe comprising nearly half carbon fibre reinforced plastic and other composites. This approach offers weight savings on average of 20 per cent compared to more conventional aluminium designs."
For Boeing, their business challenge was driven as a response to the design and delivery of the A380 Airbus. Boeing customers (airlines) wanted a differentiator from the Airbus: commercial drivers were forcing change and the response wasn't simply to redesign the 747 airframe and compete on plane size or number of passenger seats.
Imagination pushes performance
In F1 and aircraft design, quantum performance gains are already being realised. Management, engineers and design teams made the seemingly impossible happen.
The question to ponder is: do you want to be a business where change is forced upon you, or do you want to have innovation embedded in to your DNA at every level? To achieve dramatic innovation: Individuals, teams and businesses need a disposition to believe that the impossible is possible.
Waiting until an entire industry moves due to changes in regulation, for example, might well be too late and you might find yourself out of the game before the race begins. So, the question for investors, engineers, architects and government is: when will you start asking your design teams to achieve the impossible?