Group Executive Leadership Team
Leading with integrity to design a better future for all
Andrew Maher, Chief Digital Officer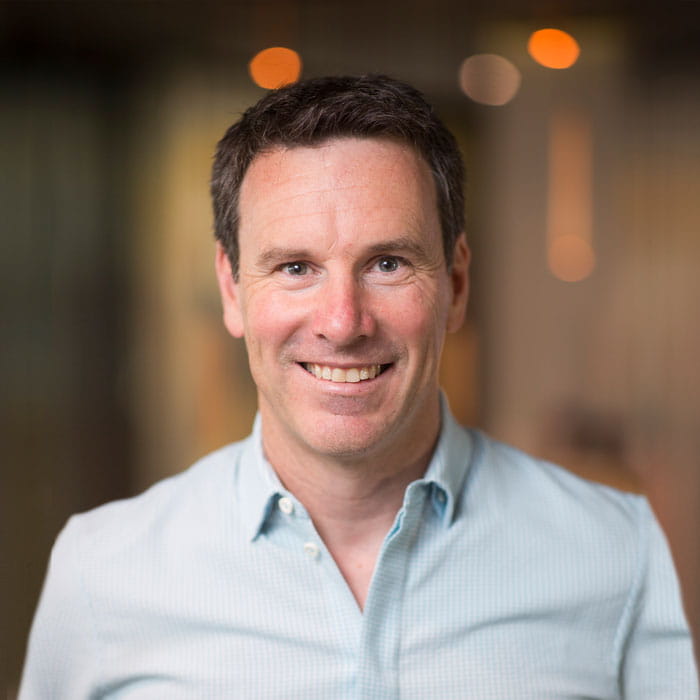 As part of Aurecon's Group Executive Leadership Team and as Chief Digital Officer, Andrew is responsible for driving digital transformation within Aurecon.
Andrew will champion Aurecon's digital vision and lead the development and delivery of the company's digital strategy and road map with a cross-organisational digital team focused on achieving a convergence of core advisory, engineering and delivery platforms.
In the role, Andrew will partner with Aurecon colleagues and clients to explore current and future requirements of the digital economy. He will jointly develop and trial cutting-edge digital solutions to address these opportunities.
Andrew joined Aurecon in 2015 from Arup, where he was Leader of Digital Innovation and Arup University within the Australasian region.
An architect by profession, Andrew has an interest in industry research gaining his PhD at RMIT University's Spatial Information Architecture Laboratory investigating the areas of complex geometry, technology transfer and knowledge flows within project-based organisations.
Our newsroom
Aurecon has established a new global Data & Analytics team to address increasing demands for technology solutions of modern infrastructure.
Our thinking
The task of planning and constructing infrastructures is fusing with digital technologies that will help us not only plan and build the infrastructure, but operate, maintain and monitor it at a quality and cost we've never before seen.
Our digital futures
The second wave of Aurecon's 'Our Digital Futures' market research and client insights identifies four key areas organisations must focus on to thrive in the digital economy.
Copyright 2021 Aurecon Group Pty. Ltd.